I'm not a morning person.  So when I'm in charge of making breakfast, I like something quick, easy and tasty!  These sausage, egg and cheese breakfast muffins are one of my favorite breakfasts recipes.  It's like a mini-omelet in muffin form!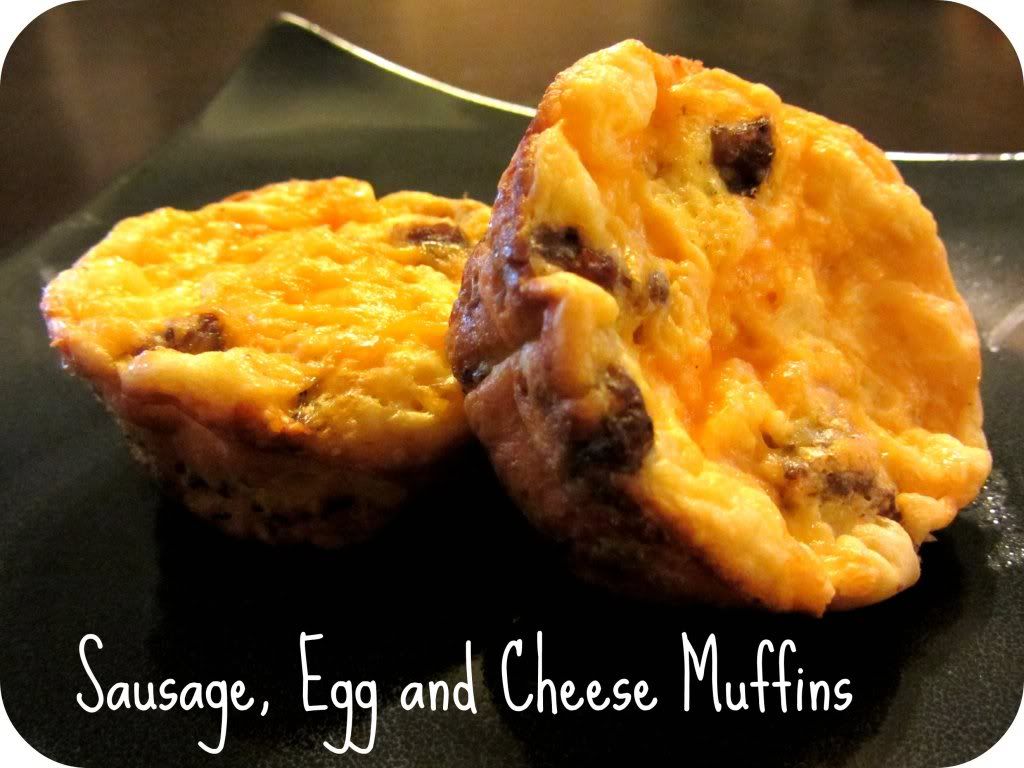 I found this recipe years ago in one of my mom's old cookbooks.  With only a few basic ingredients, these muffins are easy to throw together and family friendly too.  I hope your family enjoys them as much as mine!
Recipe: Sausage, Egg & Cheese Breakfast Muffins
Ingredients
1lb bulk sausage, browned and drained
6 eggs
1 cup Bisquick
2 cups half & half
1/2t salt
1/4t pepper
2 cups grated cheddar cheese
Instructions
Evenly distribute well drained sausage into muffin tins.
Mix eggs, Bisquick, half & half, salt and pepper together in separate bowl.
Pour liquid mixture evenly over sausage.
Top with grated cheese.
Bake in 350degree oven for 25 minutes.
http://www.carriewithchildren.com/2012/02/recipe-sausage-egg-cheese-breakfast-muffins.html
www.CarrieWithChildren.com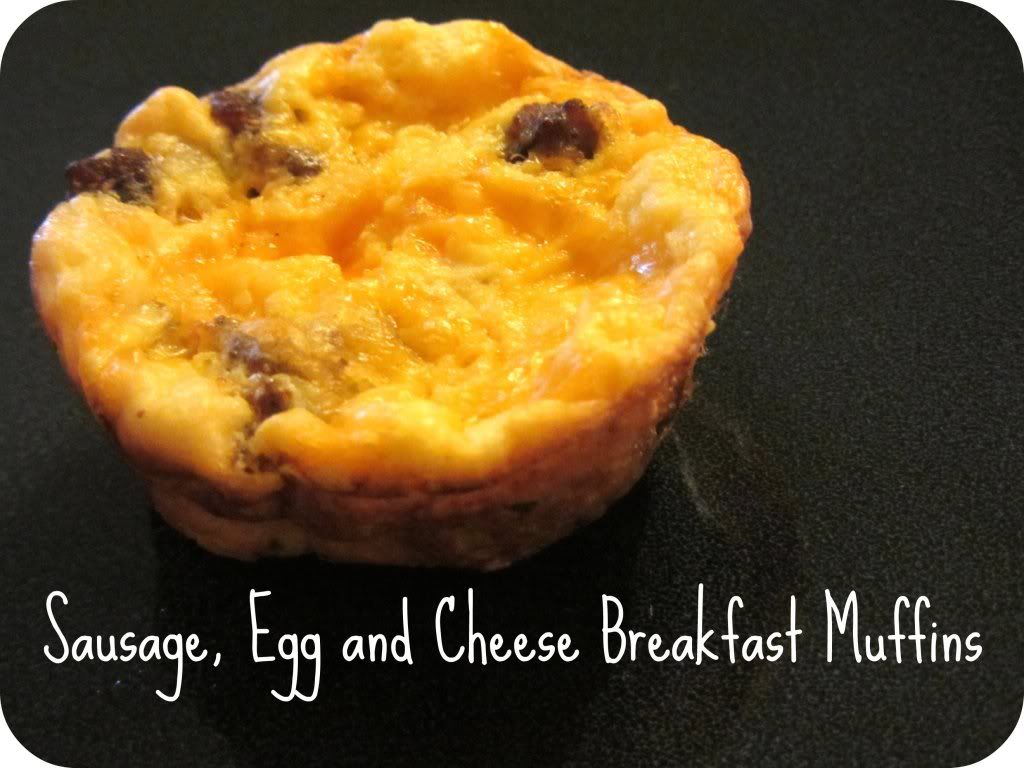 These muffins are also great for when you're on the go – we have them a lot during our early morning tailgating adventures on gamedays.  I've never had any leftovers to try freezing them – I think I'm going to give it a try this week!
Let me know what your family thinks of these muffins!