My blogging friend Caroline, over at Parent Club has started a new family-friendly blog hop! I'm linking up as part of the hop today and I'm excited to find new sites to follow!
Show your support for  Parent Club and join the newest linky hop! Let's make their first blog hop a huge success! Click on the button below to join the fun!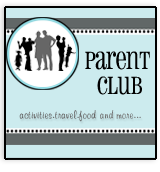 Happy Friday everyone!