I never thought it was possible to fall in love with a car.  That all changed when a 2012 Cadillac SRX was delivered to my driveway last week, thanks to the folks at GM in the Southeast.  They graciously loaned us this amazing car for our Orlando road trip – and it did not disappoint!  It exceeded my expectations!
This luxury crossover was extremely smooth to drive and had plenty of room for our family of four.  With the center console and large touchscreen built into the dash, everything was at my fingertips!  It was simple to make adjustments and/or check my GPS map while driving. The ability to connect via Bluetooth made hands free calling also easy!  The 2012 Cadillac SRX averages 17MPG /24MPG – pretty great for a crossover, consider me impressed!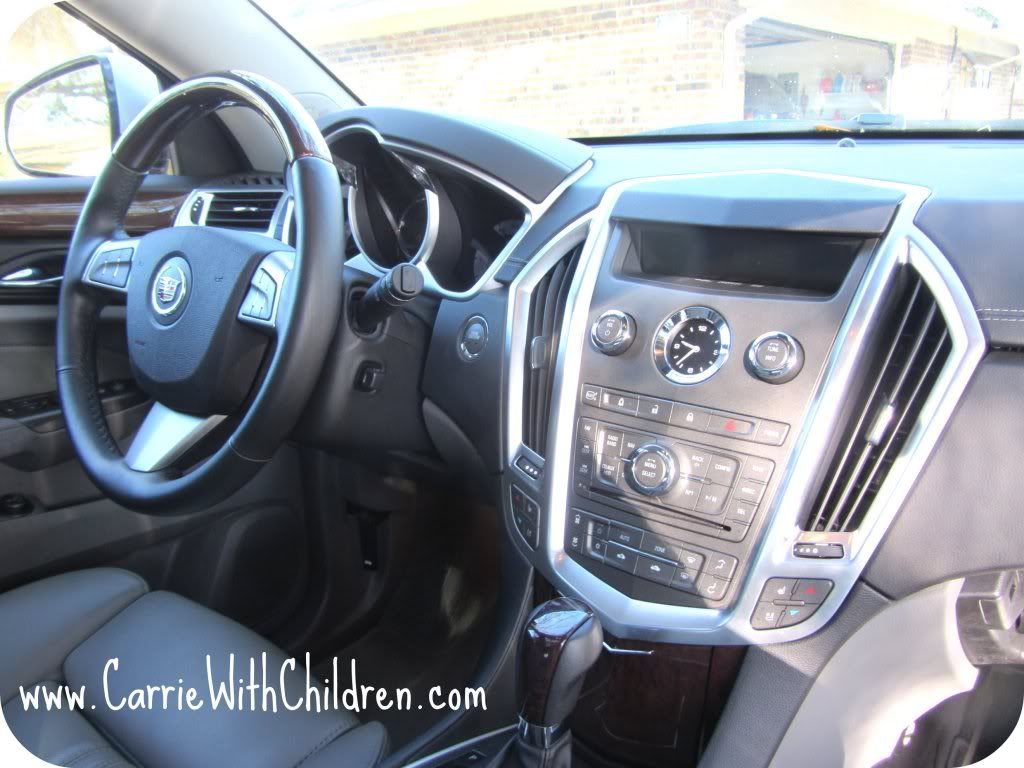 The video below offers you an inside look at this great car and shows off a few of my favorite features too!  I was surprised to see some of the special touches put in place to make this car stand out above the rest! I knew seat warmers existed, but was surprised to find  seat coolers in this car!  Perfect for hot Florida weather!
The 2012 Cadillac SRX offers convenience and luxury and now I want to drive one all the time!  To see more, check out the photo album of the 2012 Cadillac SRX  on the Carrie with Children Facebook page.
For more information on this car and other great vehicles, check out www.DrivingTheSoutheast.com and follow along on the GM in the Southeast Facebook page and on Twitter at @GMSoutheast.
So, from what you've seen…what's your favorite feature of the 2012 Cadillac SRX?
** I was loaned this vehicle for a week, courtesy of GM Southeast.  Thoughts and opinions here are 100% my own and not influenced by others **