Welcome to this week's edition of the Tuesday Travelers series!  Are you enjoying learning about other family-friendly cities each week?  I'd love your feedback!   (psst…wanna be a featured traveler? 
Here's the scoop!
)
This week, Jesseca from Sweet Treats by Jesseca tells us all about  Salt Lake City, Utah!  It looks like a great place for families!
---
Hello all you Carrie With Children readers!
My name is Jesseca, and I run the site
Sweet Treats By Jesseca
! BUT, I'm not here to talk about my site… I'm here to tell you about my town,
Salt Lake City
!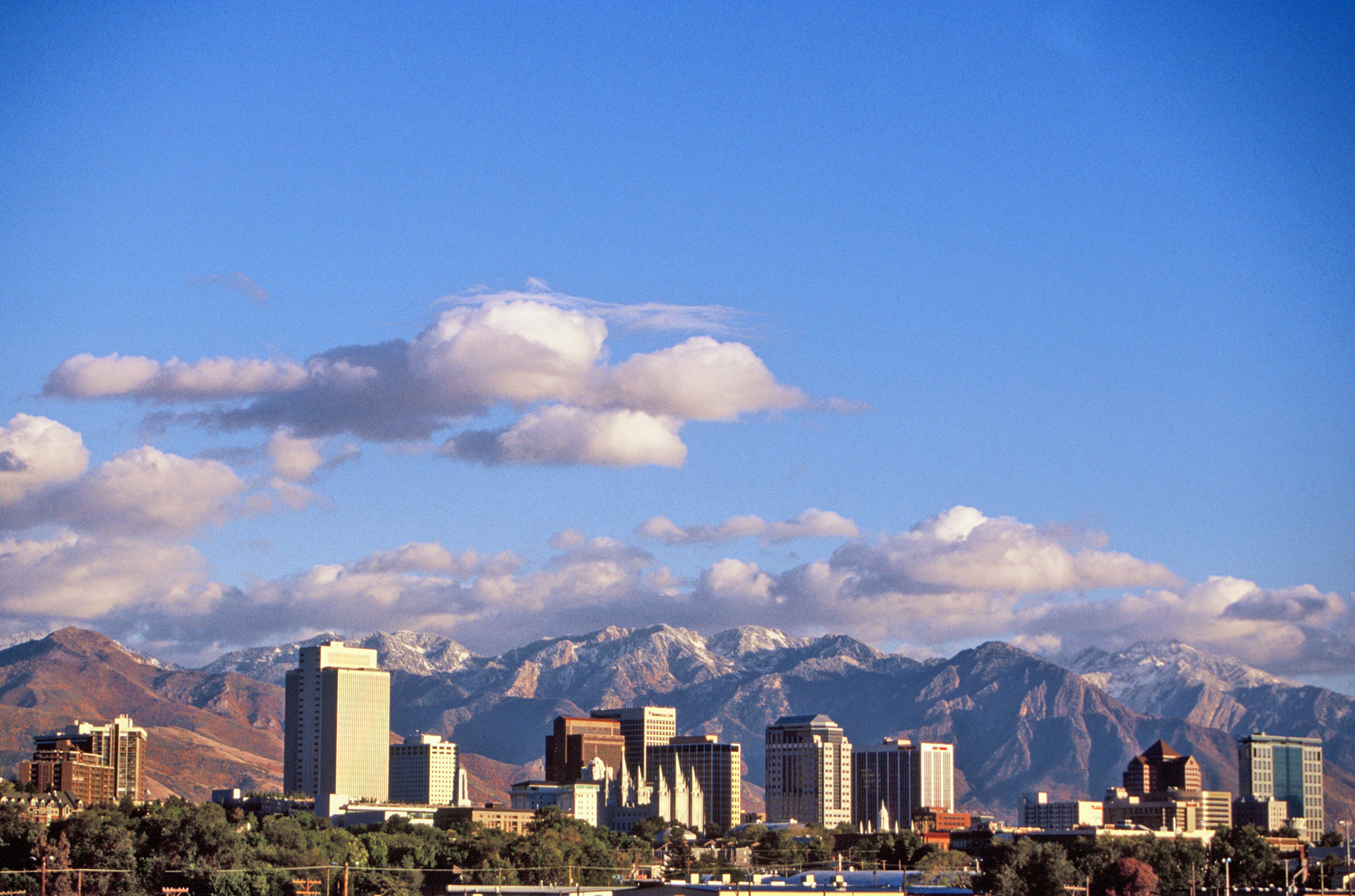 Being a stay at home mom is so much fun, but we both would go crazy if we didn't get out every once and a while! I'm new to Utah, so it was a little bit of a challenge to find the best places to go with my little guy. The first thing everyone told me was 'You have to see temple square! You'll just die!' While temple square was nice to walk through, it wasn't too toddler friendly. SO, after almost two years of searching the state up and down, I've found my favorite places for family outings! Today I'm going to highlight a few!
Like Carrie mentioned in her hometown post, the zoo is a BLAST for little ones. We started going to Salt Lake's Hogle Zoo when Dax was just a few months old, and haven't been able to stop! The best part is you can get in for free! From November to February they offer free admission the last Wednesday of every month! You can't beat that! It's fun to teach Dax the names of all of the animals. They even have a fun little train that takes you around the park!
When I first heard about Discovery Gateway, I was skeptical. From what I understood, it was a mad house of kids running a muck! While that may be partly true, it's one of the best hands-on learning places in the area! I've been taking my son there since he could walk, and can't believe the enthusiasm he still gets when we walk through their doors! They have an endless list of exhibits that are fun for kids of all ages! The plus side of this outing is that it's at the Gateway mall! Once your little ones are all tuckered out from their day of fun, you can pack them up in their strollers and walk down to Rocky Mountain Chocolate Factory to snag a little 'mommy pick-me-up!'
If you are up for a little drive, about 30 minutes outside of the city, there is this wonderful place called Thanksgiving Point! I saw it every time I drove home to California, but never visited until last summer. They occasionally have a $2 Tuesday, which is right in my price range!! They have a dinosaur museum that is out of this world! If that isn't something that interests you, just check out one of their other many attractions! Our other favorite is their farm country!
There are so many more fun things I'd love to mention, but this post would never end! Thank you Carrie for letting me take over your blog for the day! I hope everyone finds something fun they can do when they visit my new home town!