One of the fun surprises my family and I look forward to on each Carnival cruise are the towel animals made by our stateroom steward during turndown service each night.
My girls find it so magical and it's always a topic of discussion at dinner every evening, trying to decide what type of towel animal might be greeting us when we return to our stateroom.
During our last cruise, I discovered that there is a towel animal folding class during each sailing and I quickly marked it down on my family's 'must do' list. The thought of learning how to make our own towel animals was exciting and I just knew it would be a great way for us to spend time together on our trip.
With towels in hand, we made our way to the ship's theater for the class having plenty of space to create. We were greeted by a huge collection of towel animals on display – it was exciting to see so many of them in one place. I just loved seeing the smiles on my girls' faces as we entered the room.
The helpful stateroom stewards were our guides and walked us through the process of turning simple, white towels into a fun-loving creature. I was surprised to learn that there are a few standard techniques to build most of the animals, with only their heads being made differently.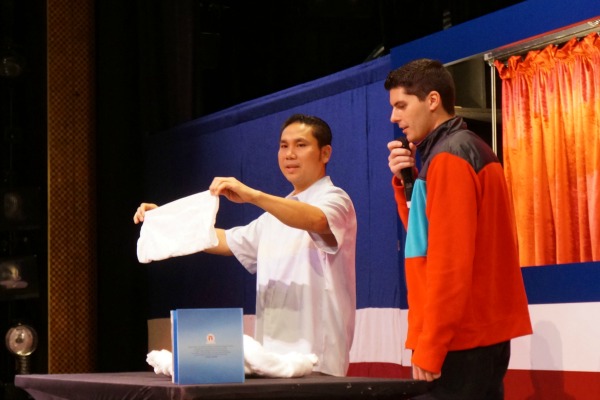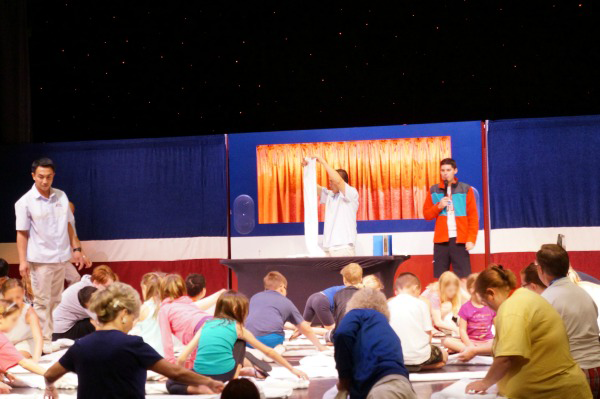 Some animals were easier than others – the elephant was easy, while the dog was pretty tricky. After a few tries and a little hands-on help from a stateroom steward, we finally mastered the bulldog and Molly was so excited!
At the end of the class, we ended up purchasing a copy of Carnival's 'Towel Creations' book, filled with step-by-step instructions on how to make a variety of animals.
I was happy to see that a portion of the book proceeds go to St. Jude Children's Hospital – a cause that is near to my heart, along with Carnival's. It is a small, but helpful way to give back while I'm on vacation.
Since our trip, and thanks to the book, I've been trying to make other towel animals at home for the girls as a fun surprise for them.
It has been a great reminder of the memories we made together on our cruise and allowed us to bring the fun home with us too. So until our next cruise, I'll continue practicing my techniques in hopes that next time I'll be ready for even more fun at towel animal folding class.
This post was created for Away We Go with Carnival, the destination for getting in the getaway state of mind. Head on over